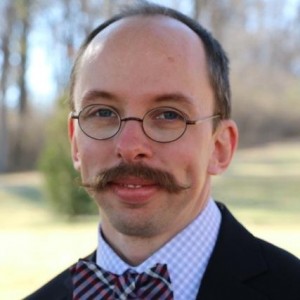 For Immediate Release
1/27/2016
Councilman Withers Looks To Close The Doors Of Riverwood, Cedarwood, and East Ivy Mansion
Newly elected Councilman Brett Withers has proposed a bill to re-define where Historic Home Events may take place.
"There are five historic home events (venues), four of which are operating outside of their structures" said Councilman Withers, last night in a neighborhood meeting in Historic Edgefield. These venues are approved under a special exception permit granted by the Board of Zoning Appeals. Nashville has become one of the top destination wedding cities in the United States. Three of the ten largest wedding venues in Nashville are operating under this permit. If passed, Withers' bill will effectively shut the three largest Historic Home Event venues down at the time of their license renewal. This will cease all of the weddings planned to be held outdoors on these historic properties.
"To me this is a power trip for Councilman Brett Withers" says Ed Clay, part owner of East Ivy Mansion. "If he wants to propose a bill and grandfather in everyone who has ever operated with approval of the Board of Zoning Appeals, that's fine. But to change the law knowing that the effect is to shut down all Historic Home Events that occur outdoors, including Riverwood and Cedarwood Mansion, seems reckless to me."
When asked last night what advice he would offer to his constituents at the East Ivy Mansion, who would be directly effected by his proposal, Councilman Withers replied hubristically, "They have the finest attorneys in Nashville!"
This was a brash response for a Councilman involved in a very serious situation that affects the people of his district. Councilman Withers proposed bill stems from the interpretation of the law by the Board of Zoning Appeals. The BZA has ruled multiple times that the historic property is the entire property thus allowing events to occur outside. Councilman Withers' bill would force the events planned for outdoors to move inside of the Historic Homes. Councilman Withers proposes to still "allow these events," but to confine them within the walls of the home and not allow anyone outside of the home.
Councilman Brett Withers' proposed bill states:
"The event must be confined to an enclosed area within the private home, limited to the space between a floor and ceiling that is enclosed on all sides by solid walls or windows, exclusive of doorways, which extend from the floor to ceiling."
The initial intent of the Historic Home Event bill was to preserve the historic properties, which includes the land that it sits on. Councilman Withers doesn't agree. He challenged the people in his district to be present to oppose his bill if they do not agree with his interpretation. "If you don't agree (people of Edgefield) then go to the hearing at the planning commission on Thursday and voice your opinion."
When asked last night by his constituents if he could implement a grandfather clause for the already existing businesses operating lawfully under the current special exception granted by the BZA, Councilman Withers replied, "I'm not sure. That's a question for Metro Legal Council."
Clay disagrees.
"All Councilman Withers has do is write in his proposed bill that this law doesn't effect anyone that was already approved. It's that simple. But he doesn't intend on helping these venues. His goal is to obviously shut down these venues. It is almost as if our existence is a personal issue for the Councilman. This was his goal since he was elected and that's why he opposed East Ivy's permit renewal when the Historic Edgefield board voted in support of it."
Clay continues, "Combined, the three Historic Home Event venues that will be most effected have spent millions of dollars on their property in improvements and up keep. It's not just East Ivy. Cedarwood and Riverwood are beautiful historic venues that bring many great events to Nashville. It seems petty and mean spirited to me that a Councilman would propose a bill to close businesses that have been an asset to the community and cancel all of the weddings."
"We are most hopeful that Councilman Withers will recognize and respect the significant improvement that has been made in good faith on these properties. We are clearly appealing to his sense of fair play. We support the bill as long as we are grandfathered in."
The proposed bill will be heard in front of the planning commission tomorrow at 4 p.m.
To speak with East Ivy Mansion direct, Phone: (615) 777-3964
coby@eastivymansion.com
To speak to your council member go to the directory at: http://www.nashville.gov/Metro-Council.aspx
To speak to Councilman Brett Withers direct: Phone: (615) 427-5946
Council Office Phone: (615) 862-6780 brett.withers@nashville.gov
Letters can be sent to planningstaff@nashville.gov