Events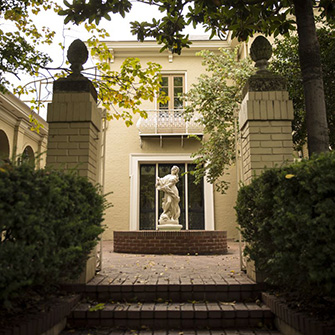 The historic East Ivy Mansion provides over 44,000 square feet of space for hosting your upcoming business meeting, corporate retreat, political or charity fundraiser. Our vast grounds, antique library, and large bedrooms allow plenty of entertainment and meeting space options making East Ivy a unique event venue. Our estate will provide an elegant and stately background for you to showcase your company's values and philosophy.
The East Ivy Mansion, although spacious, is an optimal setting for large political fundraisers or a small gathering of business associates. The manor's seven grand bedrooms can accommodate a number of guests overnight or just provide a quick respite from the day's activities. Best of all, we provide Event Management Services that will ensure a productive, professional event where everything runs smoothly. Select your dining experience from some of the best caterers in Nashville, with any choice of cuisine you can imagine. Clean up and set up are included in your package, and we are able to provide projectors, screens, sound systems, and an array of various media upon request. You can even photograph your event with the best professional photographers in the city. Whatever you need for your events, the East Ivy Mansion and its staff aim to please.
If you choose to dine or entertain off-site, the East Ivy is located just a short walk from downtown Nashville. Show them around the city, wine and dine them in Nashville's best restaurants, and take a tour of Historic Edgefield before returning to the manor. The East Ivy Mansion is located in the Historic Edgefield District, boasting the same architecture and Victorian ambiance as it had when it was built in 1867. The surrounding Edgefield District is a picturesque spot to entertain, providing a modern, eclectic locale to host your guests. Between sight-seeing, exploring history, and eating their fill, your corporate guests will be supremely satisfied at our venue location.
Charity and political fundraisers
The East Ivy Mansion Weddings and Event Venue has been used for charity and political fundraisers with great success. Our luxurious pool house, our stately library, and our expertly-maintained grounds have impressed an array of fundraising clientele.
Similar to corporate events hosted at the East Ivy, different hosting packages are available for various kinds of fundraisers. Full clean-up, set-up, and take down services are available, in addition to catering. Media, such as projection screens or audio equipment, can be made available upon request. The East Ivy staff works tirelessly to make sure your guests are at ease and your fundraiser is professional, fun, and hassle-free for all involved.
Photo & Video Shoots at The Historic East Ivy Mansion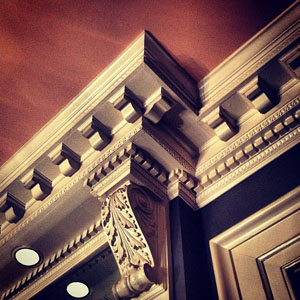 With over 44,000 square feet of space, the East Ivy Mansion has become renown throughout Nashville as one of the favorite shooting spots of local photographers. Located in the East Nashville community of Edgefield. videographers, photographers, and some of the biggest names in entertainment have chosen the East Ivy and its surrounding locations for its charm and spectacular views. We've hosted numerous events related to photography, including:
Wedding photography
Photography workshops
Music video shoots (our pool and cabana are featured in the country music video Tequila Makes Her Clothes Fall Off)
Corporate photo sessions
And many more
At the East Ivy, our large estate is beset with scenic views, lush landscapes, and original antique fixtures. Capture the romance of your wedding near our waterfalls, pose with your bridal party next to our winding balconies, or use our library to lend an elegant, Victorian-era feel to your photo shoot. Our outdoor stage, our pool and cabana, or any room in our marbled, rustic mansion will provide a gorgeous backdrop for your shoot. Whatever your photography and videography needs, our estate is guaranteed to please.
Call us to today to arrange a VIP tour and see why the East Ivy Mansion is the best event venue in Nashville.